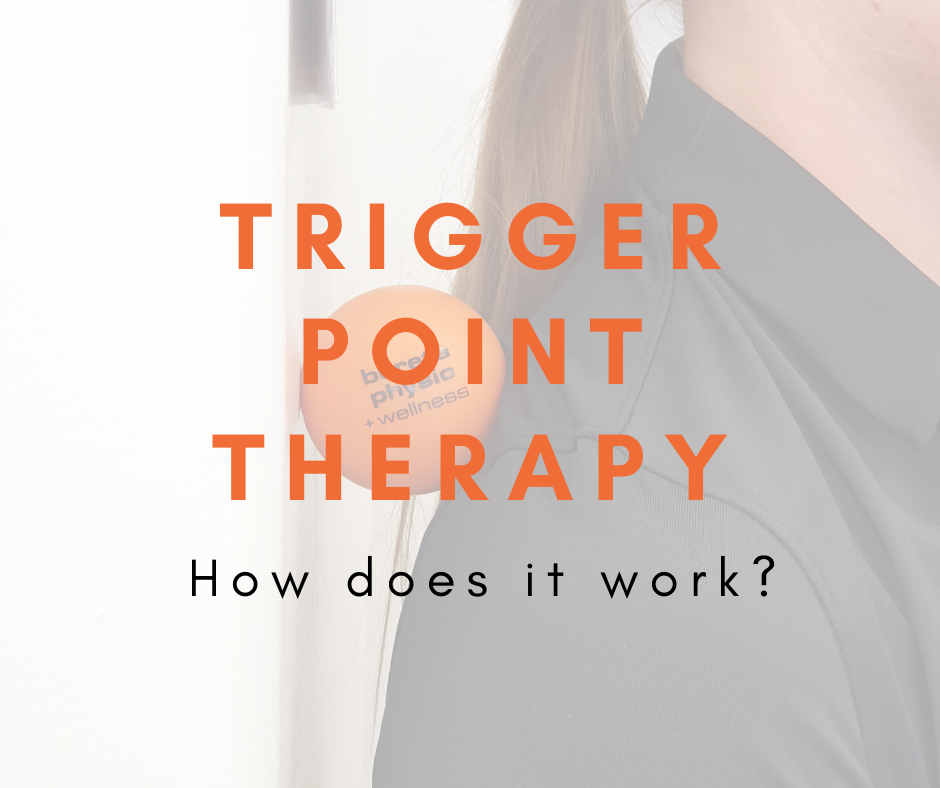 exercise
HOW DOES TRIGGER POINT THERAPY WORK?
Trigger points are those little areas in your muscles that hurt or feel tender if you push on them. They might feel bumpy or be described as a "knot". Areas of the body where these trigger points are often found include the neck and shoulders, upper back, hips and buttocks, calves and feet.
Some people use trigger point therapy as one type of deep tissue massage for health issues. These could include headaches and migraines, or sciatica.
There are different ways to use trigger point therapy. Usually, you will be applying pressure on or over myofascial trigger points in the muscle using a specific tool. There are differing views in the industry regarding whether you hold your position once you find a trigger point, or whether you move over it to work into it.
Some practitioners use dry needling to treat trigger points.

THE POTENTIAL BENEFITS OF TRIGGER POINT THERAPY EXERCISES
Self-massage combined with appropriate exercise can help you to

manage muscle pain and tightness

Improve blood flow and circulation

Improve flexibility

by

increasing the range of motion

of a particular muscle or group of muscles

Release lifestyle-related muscle tightness. This could include the type of muscle tightness you might get from poor posture or from sitting for long periods. Stress-related muscle tightness also fits into this category. If you get lower back discomfort that persists despite exercise and self management contact us for a full assessment

Trigger point therapy can be completed as a standalone self treatment or pre or post workouts for preparation and recovery
HOW TO USE MASSAGE BALL ON NECK
Lie down on your back, with your knees bent and feet on the floor, like you are about to perform stomach crunches. Place the trigger point handheld massage ball just below the base of your skull slightly to the side of the centre of your neck. With your fingers you should be able to feel the tightness in these muscles as you run them directly at the bottom of your skull.
HOW TO USE A TRIGGER POINT BALL ON YOUR UPPER SHOULDERS
This one is also known as the rugby scrum technique. Find a wall corner, or work with a partner. Bend forward at your hips, and put the ball on top of the shoulder, right by your neck. Apply pressure by pushing into the wall or your partner's hand and move gently from side to side. Flex your neck to the other side to increase the stretch.

HOW TO USE MASSAGE ROLLER BALL FOR YOUR SHOULDER TENDONS
The tendon attachments for your shoulder muscles can get very sore. These can be really effective for releasing shoulder tension. Put the ball at the back, lower part of the shoulder. This is where the tendons attach, and it's very close to your armpit. Move around to hit the spot, and you can also try pulling your arm across your body, as you would with a shoulder stretch.
You can also perform these movements whilst lying down on your side with the trigger point massage ball in the same position. Lying down with your body weight on the ball adds a lot more pressure to the trigger point, so it should be considered as a more advanced progression to doing this while standing against a wall.

HOW TO USE A TRIGGER POINT BALL FOR YOUR CHEST MUSCLES
Chest muscles are often very tight…but you might not know it. Many people feel pain and tenderness across the back of their shoulders. However, the reason for this pain could be tight chest muscles, especially if you spend a fair amount of time hunched forward at your desk or in your car.
So, give them a go, and you may just find that they're more effective than digging into those shoulder muscles. Again, this is a case of symptoms versus cause.
Face into the wall, with your arm by your side, and roll the ball around to hit the spot. You can also do this on the floor and extend your arm out in front of you for a more aggressive version. As I mentioned with the previous exercise, the added weight whilst lying down will add extra intensity.

SPIKY MASSAGE BALL MUSCLE RELEASE FOR YOUR BUTTOCKS AND HIPS
How do you release trigger points in the buttocks and hips? This is one of our favourites to help relieve tension in the hips and lower back. Place the ball under one butt cheek and move side to side. You can start with both legs bent and the feet on the floor.
When you're ready to add extra pressure, cross one leg over the other. The ball should be under the butt cheek of the leg that is crossed over the top. The most tender part might be towards the outside of the butt (closer to the hip) so you may need to move around a bit to find the points you want to release. You can also try this with both knees bent up and then dropping your targeted knee out towards the ground and returning it to the starting position.

HOW TO USE A TRIGGER POINT BALL ON YOUR CALF MUSCLE
This one is great for runners and hill walkers. Place the ball under calf muscle whilst in a seated position and apply as much pressure as is needed. Moved forward, backward, and side to side as needed. If you want to add extra intensity, lift your weight off your buttocks as you move over the ball. You can also try bringing your foot and toes up towards your head and then dropping them back to a relaxed position or circling your ankles in each direction.

HOW TO USE A TRIGGER POINT BALL FOR TIRED, ACHY FEET
This one is great for tired feet. You can even do it whilst sitting at your desk! Take your shoes (and socks if it won't offend anyone) off and place ball under the arch of the foot. Move around as required. Be intentional with your movement and allow a little time to work through the layers and reach tender spots. You may even like to try scrunching and un-scrunching your toes.
You can also do this one in a standing position, starting with your heel on the ground and the ball under the "ball" of your foot. From there move side to side and gradually work your way further back on the foot, working through any tender spots.

If you need help with any of the above exercises or you would like your own personalised trigger point programme, call reception on 07 576 1860 or email reception@buretaphysio.co.nz.